La blouse à fente

nouveauté . new style

The slit blouse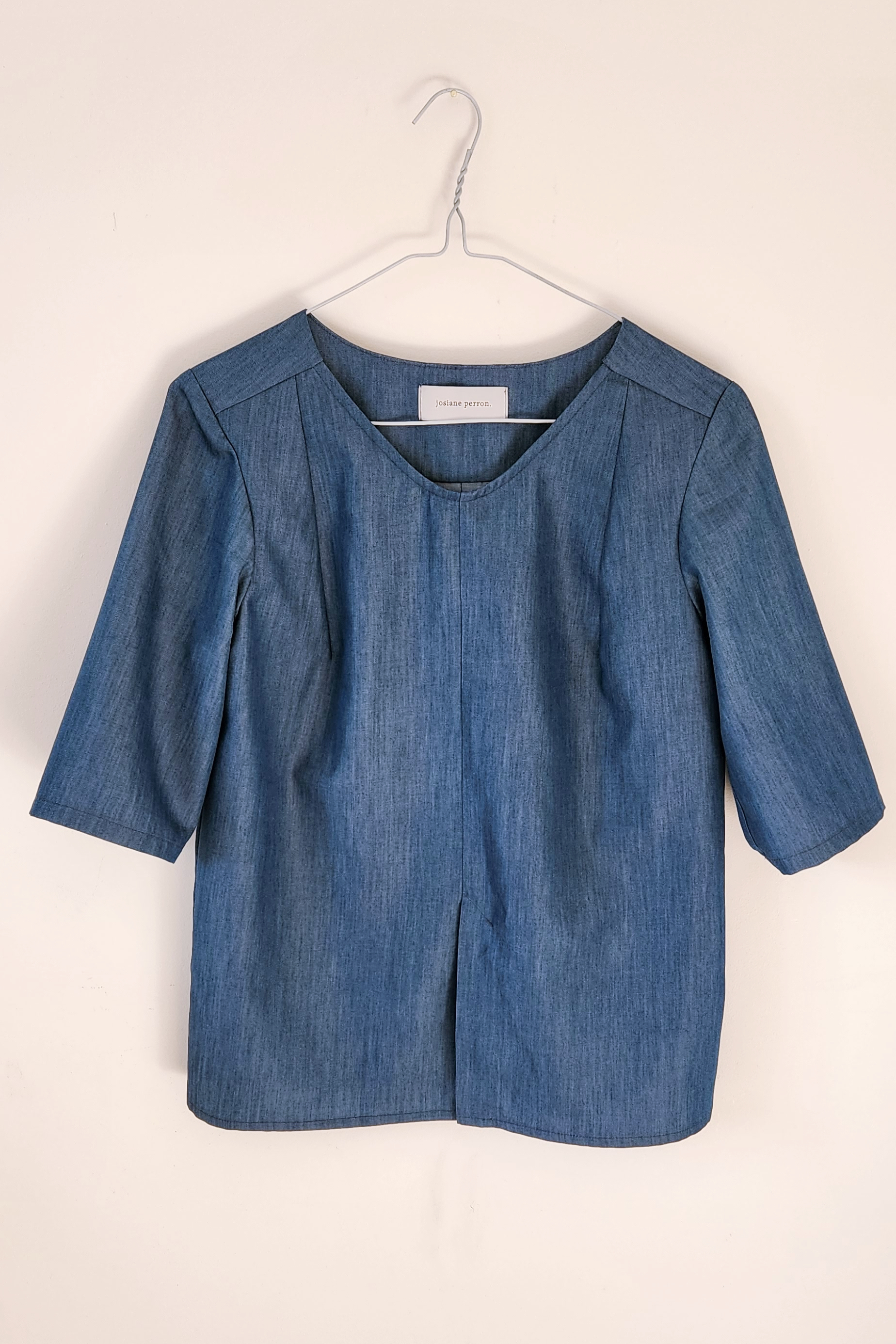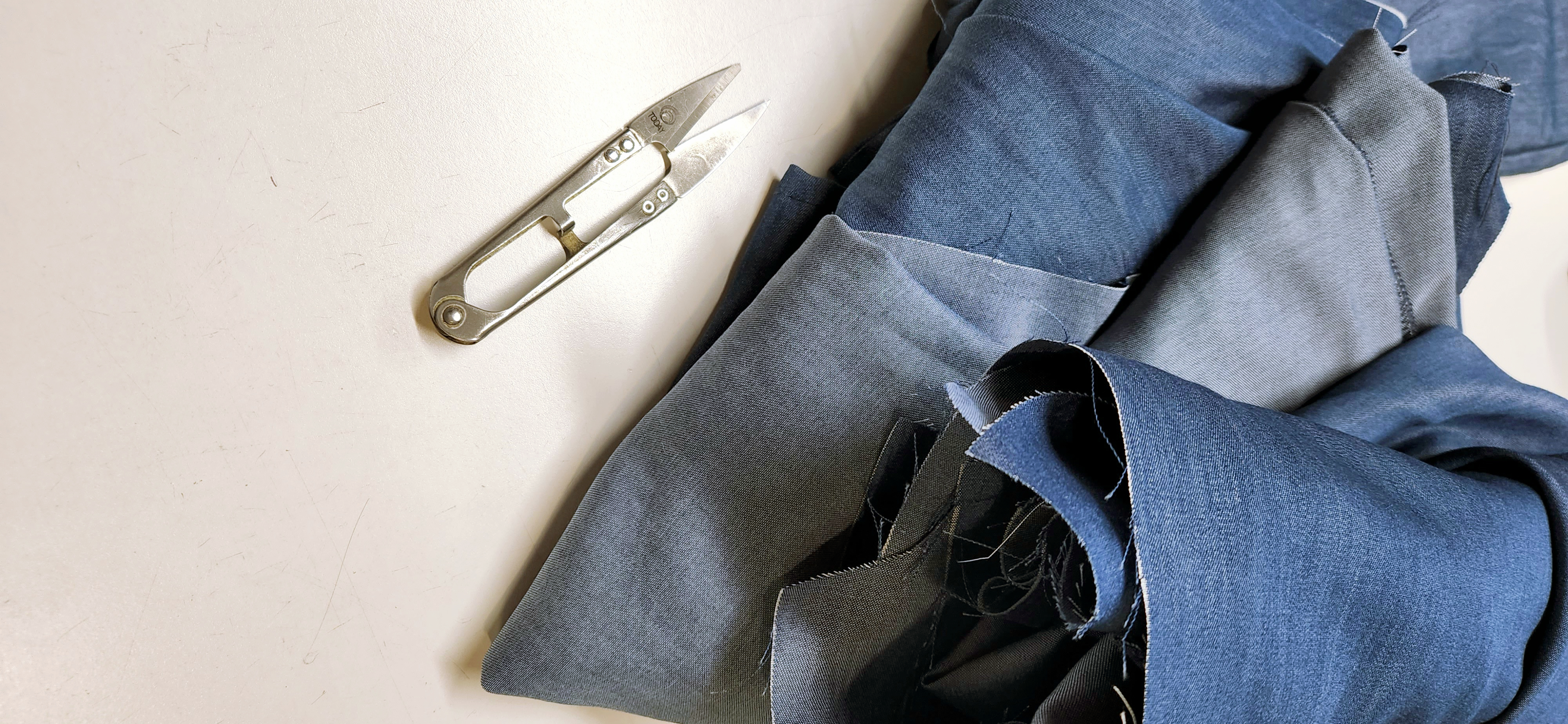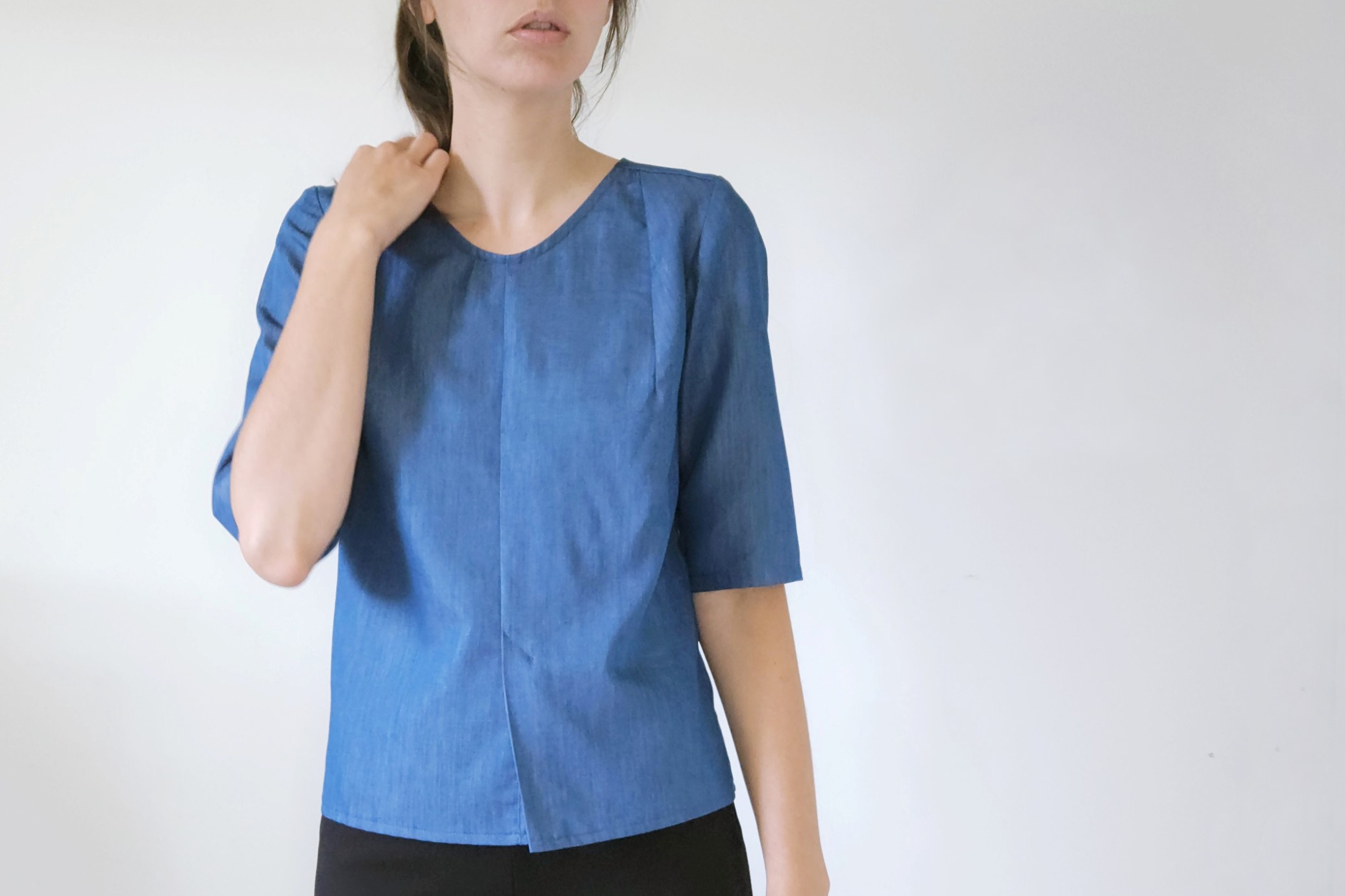 À encolure ronde, cette blouse minimaliste en denim chambray finement tissé pour femmes a un joli détail de fente au devant. Ses manches aux coudes la rendent pratique en toutes saisons. Ses pinces de poitrine partant des épaules lui donnent un air sophistiqué. Que ce soit pour le bureau ou la maison, elle est d'un grand confort grâce à sa coupe droite et à son tissu doux et respirant en coton tencel.
Featuring a round neckline, this women's minimalist finely woven chambray denim blouse has a lovely front slit detail. Its half-sleeves allow it to be worn in all seasons. Its bust darts starting from the shoulders give it a sophisticated look. It's very comfortable given its straight cut and, its soft and breathable cotton tencel fabric. It's a perfect clothing piece for the office or home!
fabrication sur demande . made on request
choisissez votre longueur . choose your length